Rail Gates, Cantilever, Tuck Under, or Light Duty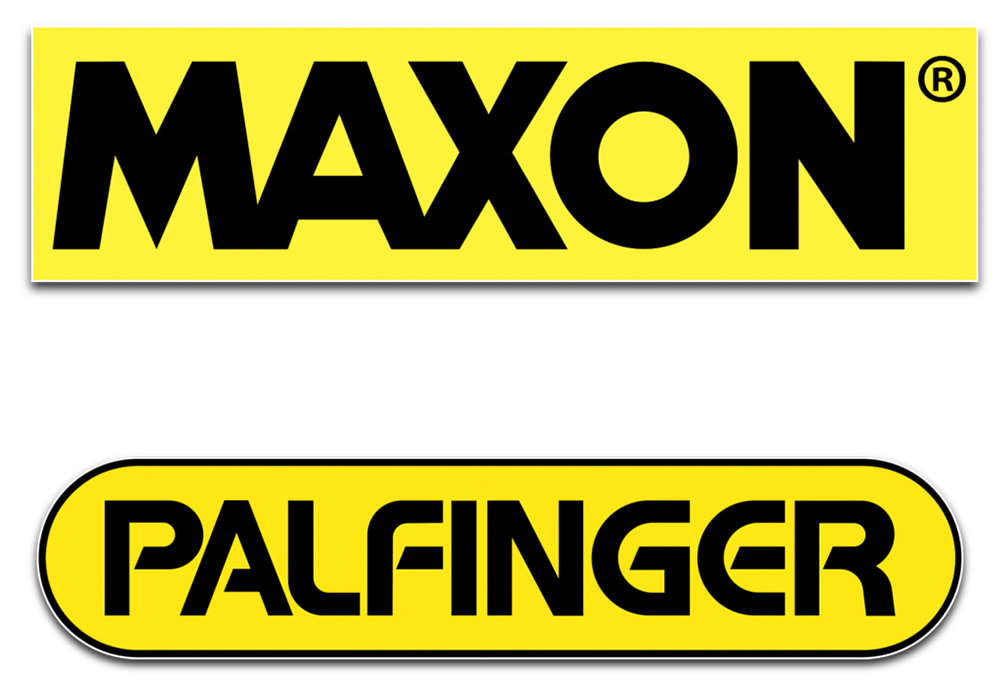 Rail Gates
These lift gates lay flat against the rear of the body when not in use. When engaged, they provide a large and level platform for optimal stability. They're ideal for loading and unloading bulky and heavy items on the street.
The level ride cycle stays aligned with the truck bed during use, keeping things level thanks to the straight up-and-down movement. The biggest drawback of a rail-lift gate is that they will cover a portion of the rear doorway when not engaged. However, you can lower them straight down to gain access to the doorway without fully engaging the lift gate.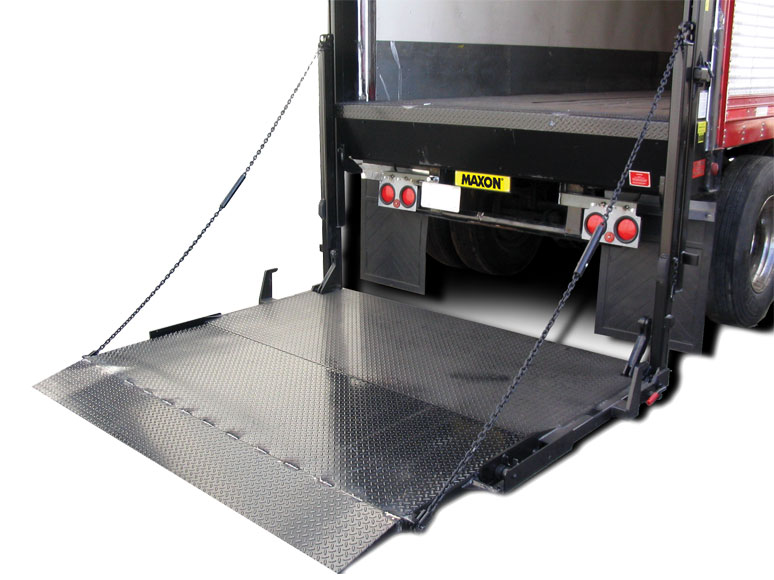 Tuck-Under
A tuck-under lift gate is meant to stay out of your way until you need to engage it. As the name implies, a tuck-under lift gate tucks right under and away from the cargo entrance, allowing for you to back up vehicles to loading docks without a lift gate getting in the way. You'll have full access to the cargo doors as if there was no lift gate at all.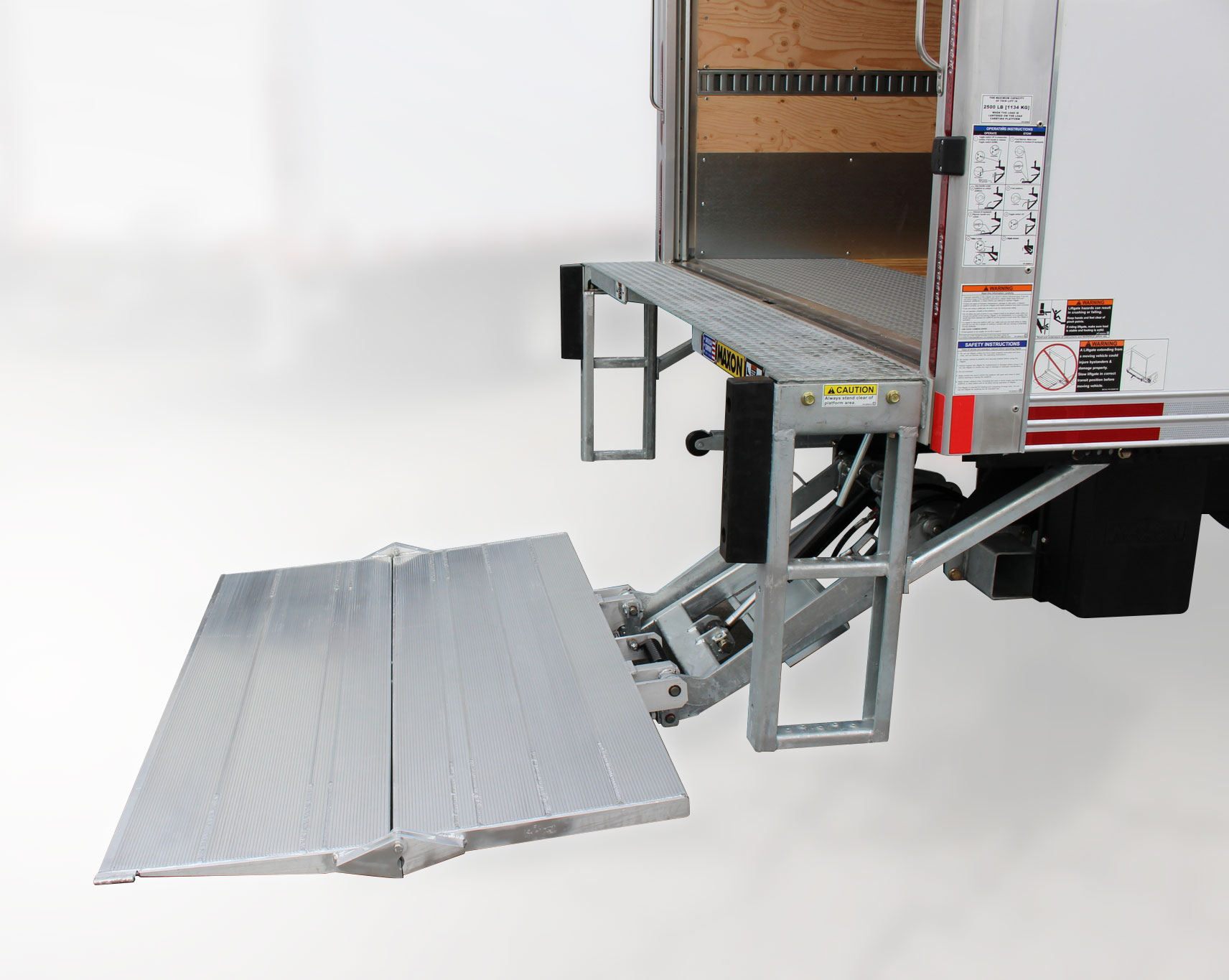 Cantilever
A cantilever lift gate allows you to keep your cargo level during the loading and unloading process regardless of the terrain. A cantilever lift gate has a very large platform, which allows you to load from the back or sides. To keep things even, the operator can easily adjust the tilt of the platform as necessary.
These lift gates are less labor intensive because there is no manual folding or unfolding of the platform. They usually come with remote controls to power up and down like a draw bridge for convenience. These lifts come pallet compatible and cart friendly thanks to special design options like cart stops, so there's no need to fuss.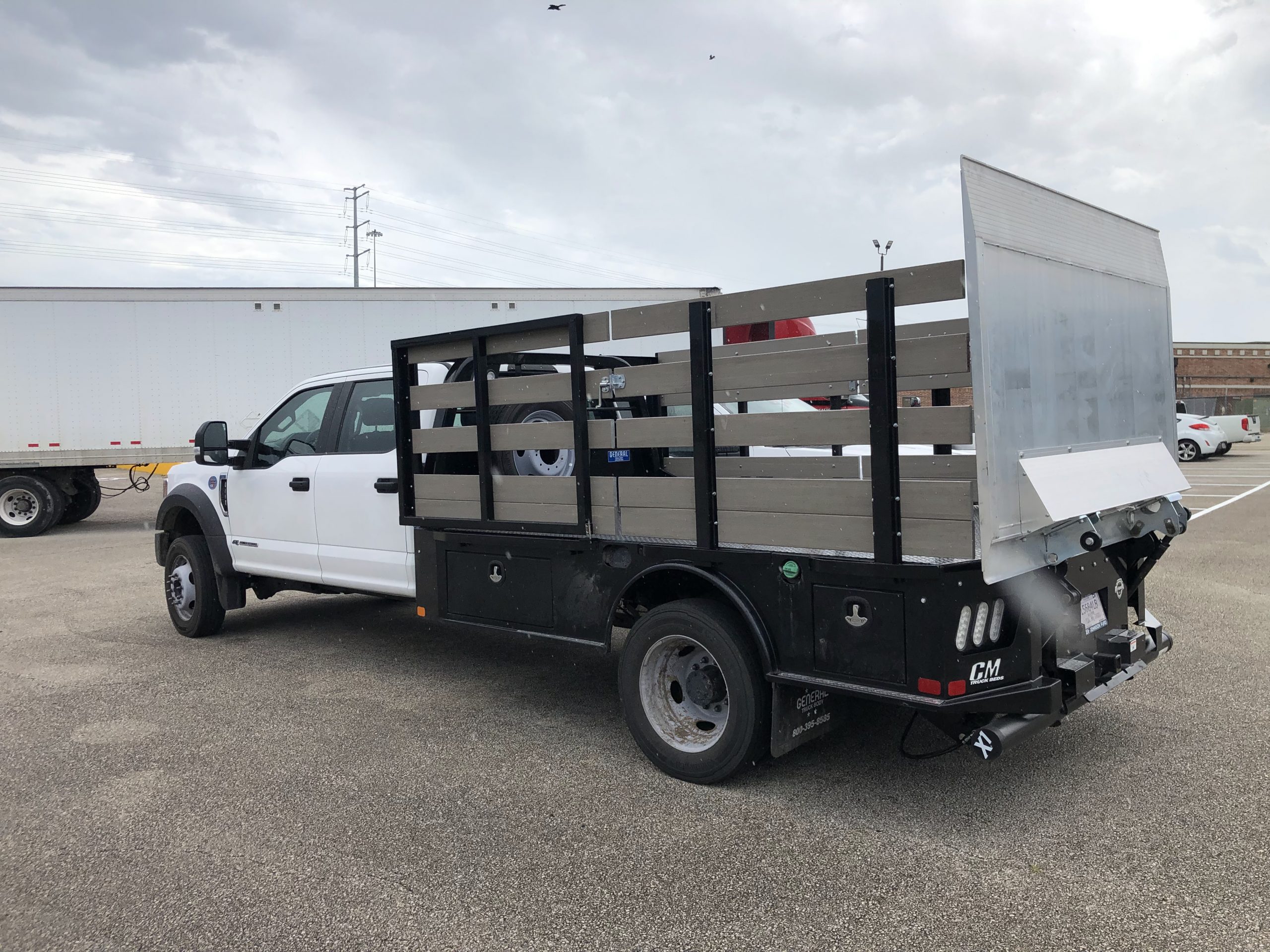 Light Duty
Liftgates aren't just for box trucks. Whether you have work vans or pickupsin your fleet, we have a light duty lift gate option to get the job done.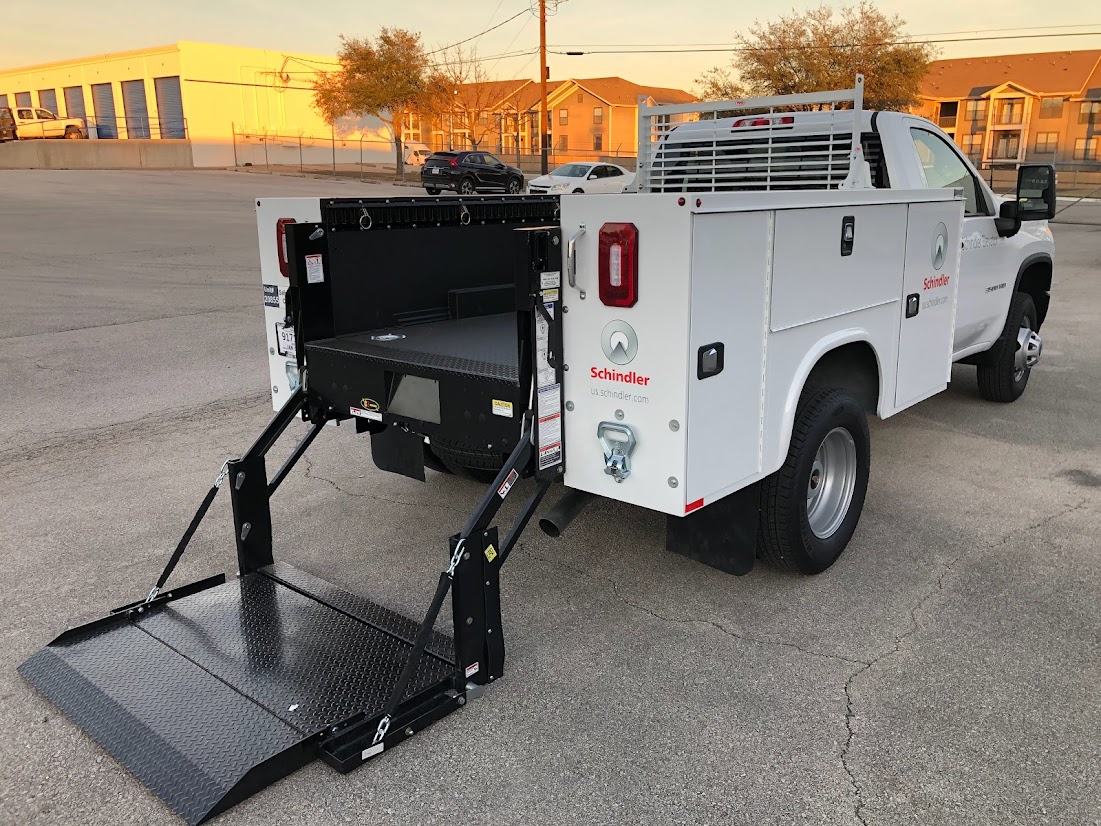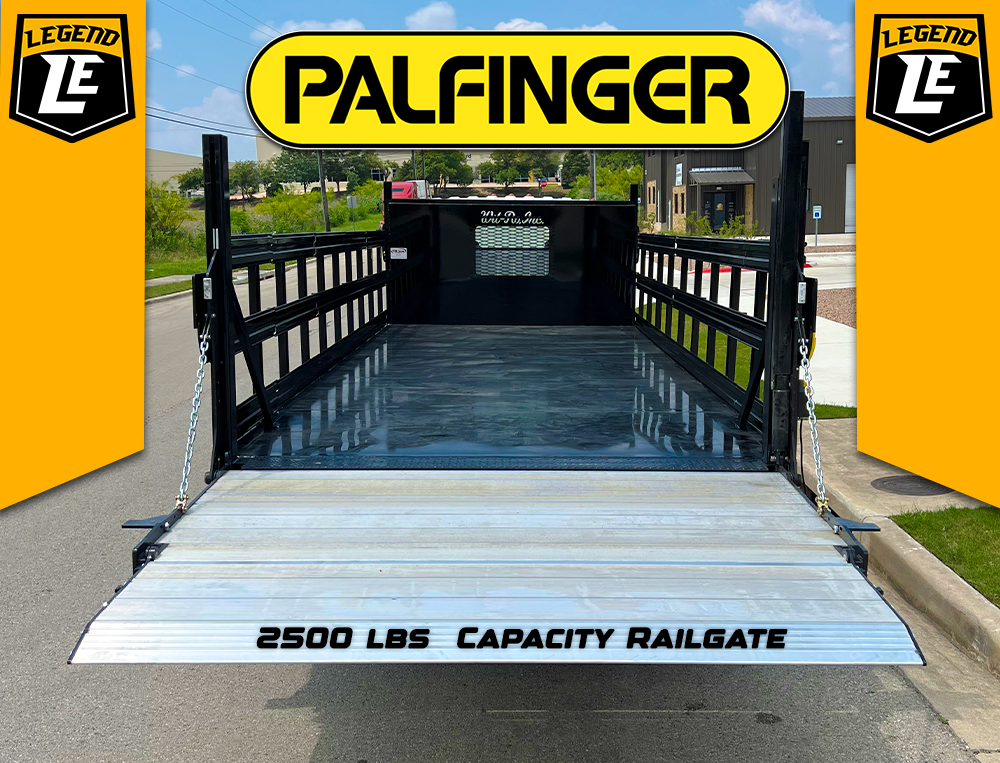 Palfinger Rail Gate + Wil-Ro Truck Body
This Wil-Ro 22′ Stake Bed gets set up with a 2500 lbs capacity railgate from Palfinger.